Events for Parents and Carers
The involvement of parents and carers at Woodnook is important and valued. This page will show any events that they attend as the year progresses.
Please keep a look out to see what they have been enjoying.
Parents Courses
Some of the parents took part in a six week Lancashire Adult learning English course. The parents had a great time and have asked for more courses in the future.
Watch out for the 'Helping your Child with Reading' course which will run for three weeks starting from Tuesday 23rd January 2018 at 9:15 to 11:15am. Posters and flyers will be sent out in the new year.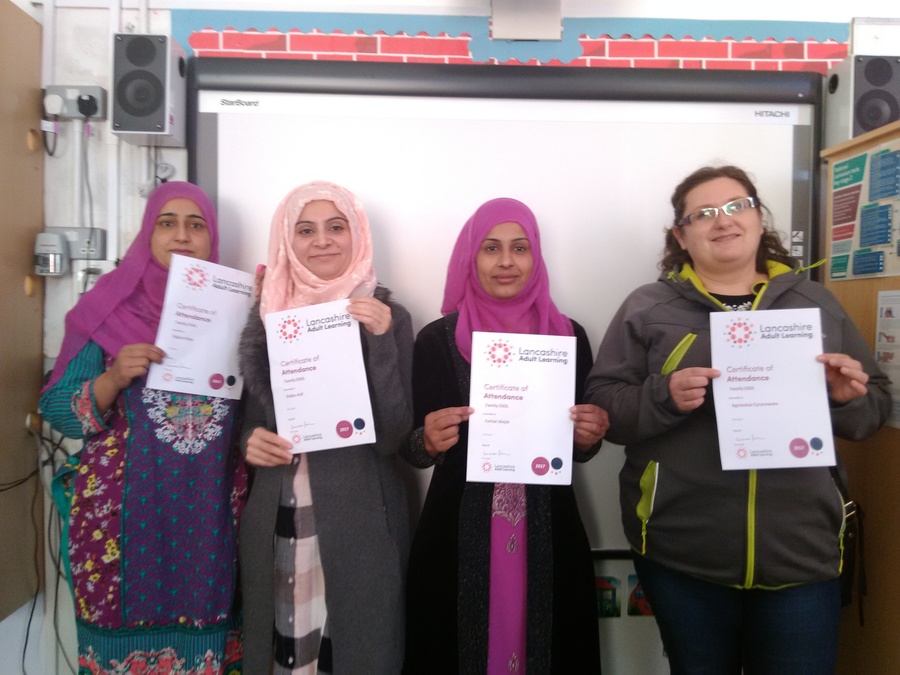 Lego Technics
The parents and children had a fabulous time working together to create a moving robot.
Watch out for another event like this which is to be arranged for the new year.
Easter Competitions
The children entered several competitions as part of out Easter celebrations. The parents were invited to join in with craft activities and watch the children rolling and dropping eggs that they had prepared at home.
They also sent in decorated eggs which were judged. The winning entries can be seen here.